Today is December 1, which means that we have reached the end of Native American Heritage Month. Throughout November, various media outlets, companies, and brands acknowledged and celebrated Native American heritage in various ways.
For example, the Starbucks app had a section on its home page honoring indigenous employees.
The Microsoft Edge browser introduced an Indigenous Heritage Month theme.
And all month long, Comcast had a special section in the main menu on the TV dedicated entirely to Native American related programs.
What you wouldn't have been able to tell from consuming mainstream media or going about your day in mainstream society is that the previous month, October, was Italian-American Heritage Month. Unlike with Native American Heritage Month, neither Starbucks nor Microsoft nor Comcast acknowledged Italian-Americans at all during our designated month. Nor, to my knowledge, did any mainstream media outlet, company, or brand. With the exception of an Italian flag being raised at Boston City Hall Plaza on October 1, I did not witness any recognition of Italian-American Heritage Month by any entity other than Italian-American organizations.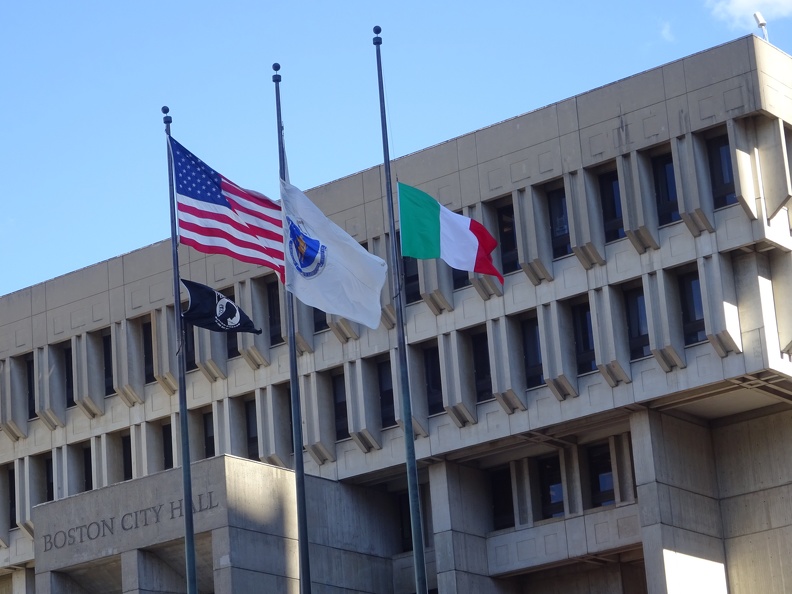 There is nothing wrong with the fact that so many companies and organizations celebrate Native American Heritage Month. But in my opinion, there is something wrong with the fact that they do this while ignoring Italian-American Heritage Month. To acknowledge one group's month but not another's is discriminatory. It sends the message that indigenous people are more important than Italian-Americans. Companies and organizations should treat all cultures and ethnicities equally. Either acknowledge and celebrate all cultures' designated months, or none.
Making this inequity even worse is the fact that an increasing number of cities and states are abolishing the observance of Columbus Day on the second Monday of October and replacing it with Indigenous People's Day. This in addition to the fact that the day after Thanksgiving is celebrated as Native American Heritage Day in the U.S., and August 9 is designated as International Day of the World's Indigenous People by the United Nations.
I have heard it argued that Italian-Americans should be okay with the obliteration of Columbus Day because they still get the entire month of October. But indigenous people already have the entire month of November, as well as specific days in November and August. Why do they deserve a third holiday more than Italian-Americans deserve a single one?
It could also be argued that for all practical purposes, Italian-Americans don't even have a month at all, given that our month is almost entirely ignored by mainstream society. Additionally, with Columbus Day – the reason for designating October as Italian-American Heritage Month in the first place – being obliterated throughout the country, it becomes hollow and meaningless to celebrate a month when one is no longer allowed to celebrate the reason for its existence.
Essentially, indigenous people get a month plus three holidays to celebrate their heritage, while Italians get nothing.
Adding insult to injury, indigenous people also receive additional benefits through government programs solely because of their ethnicity (for example, the Lifeline emergency broadband program provides an extra $34.25 per month for internet service to people living on tribal lands).
It is clear that our society values some cultures more than others, an inequity that has grown even worse in recent times. Privilege certainly exists in our society, but not in the way that most people believe.